THANK YOU FOR GOING THE EXTRA MILE
Each month, we are proud to recognize a Kokomo Family YMCA employee who have exemplified outstanding service through their work, have demonstrated a positive and supportive attitude, and have served the Y's mission in an exceptional manner. Read more about each of our outsanding employees of the month.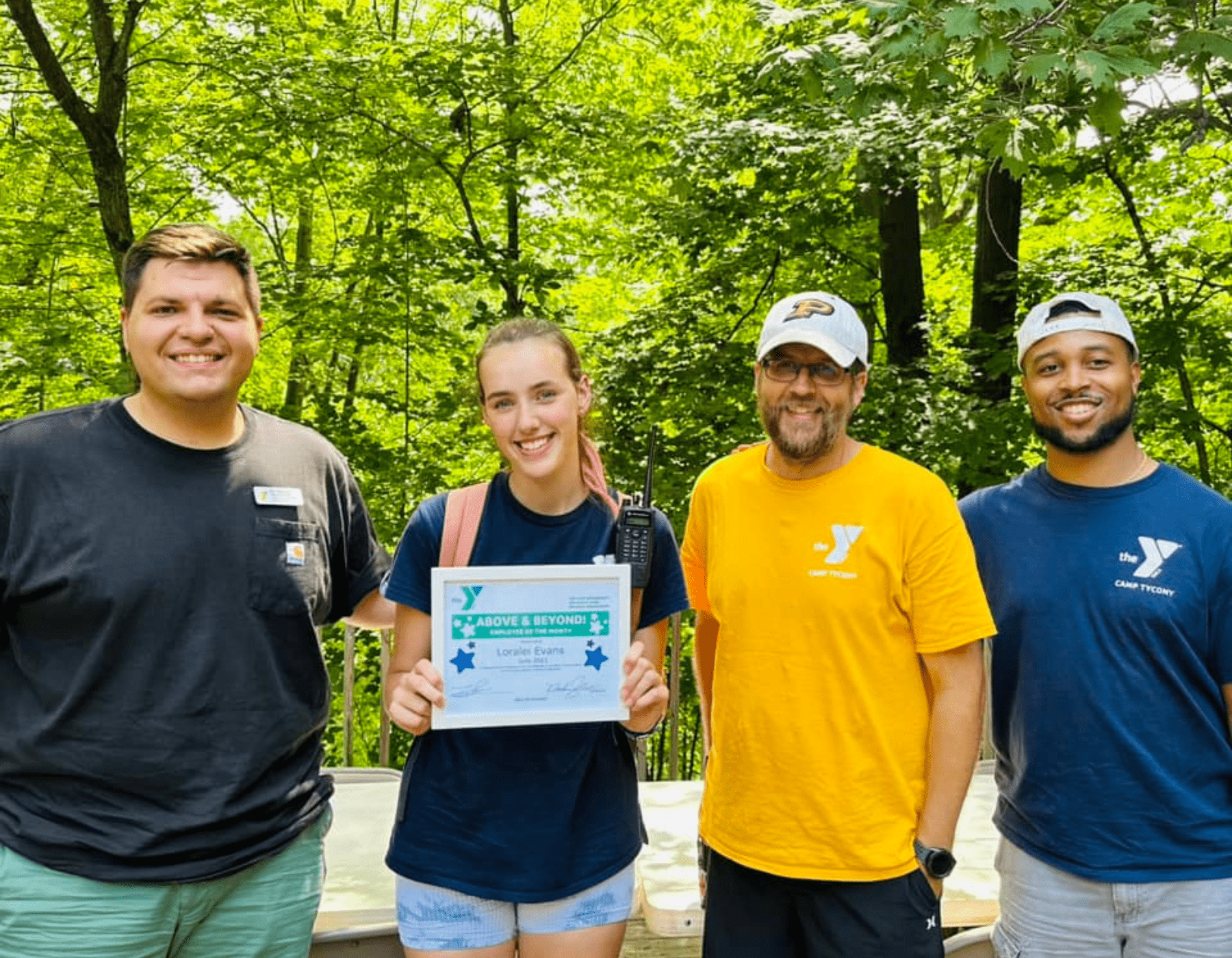 JUNE 2023: Loralei Evans
Congratulations to Loralei Evans, our June employee of the month! In her first summer as part of our camp staff, Loralei has been a very dedicated, caring and hardworking team member. She stepped up and helped fill a vacancy in our STEM Camp program this summer, as well. Loralei did a really great job making our STEM camp a fun-filled learning experience for all! Her maturity and detail-oriented approach has helped our campers have the best summer ever. Thank you, Loralei!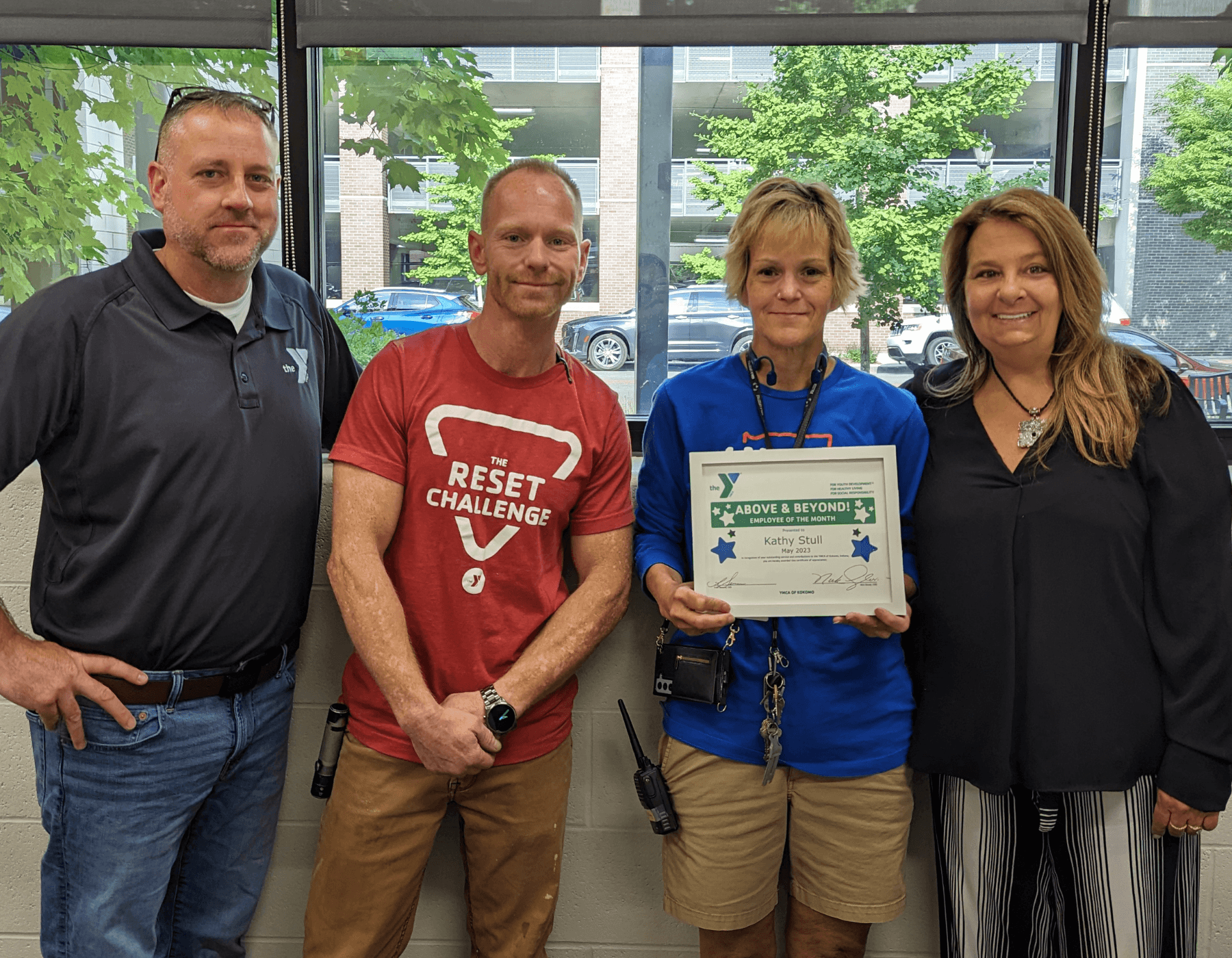 MaY 2023: Kathy Stull
Help us congratulate Kathy Stull- our May Employee of the month! She is a dedicated member of the housekeeping team, making sure our members and guests can continue to enjoy top-notch Y facilities. two years ago, Kathy joined the YMCA team and is always willing to lend a helping hand outside of her normal duties. Outside the YMCA, Kathy and her husband Steve have a son named Kade. They also enjoy spending time with their dog. Thank you Kathy for all you do in keeping the Kokomo Family YMCA a welcoming place for everyone!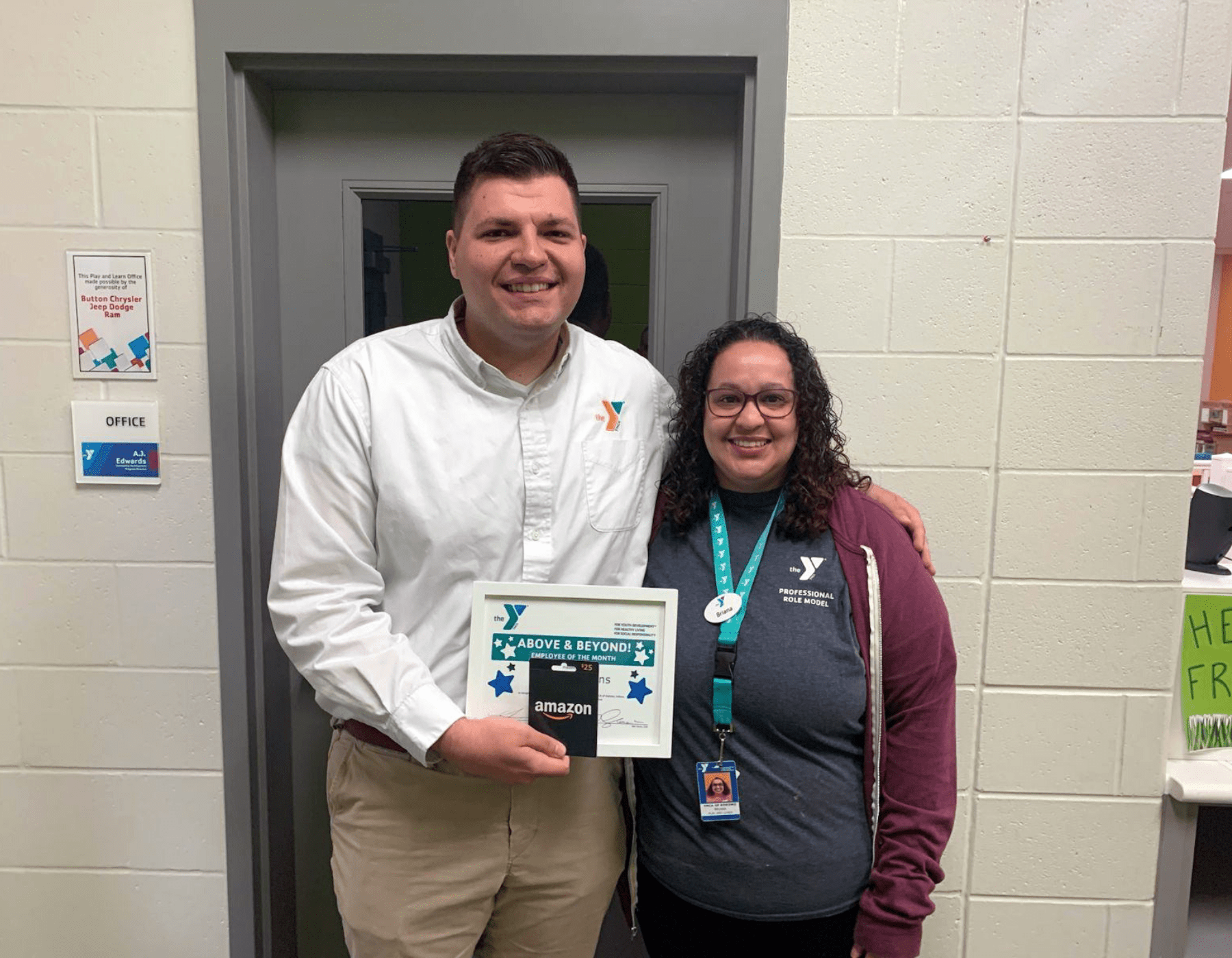 April 2023: Bri Rawlins
Help us congratulate Bri Rawlins – our April Employee of the Month! In 2016, Bri began working for the Y in our Play and Learn Center as a caregiver.… She really cares about each of the kids and their families. Bri is very passionate about the work she does at the Y, which shows through in how she provides a great experience for the kids. We are so happy to have Bri as part of our Y family!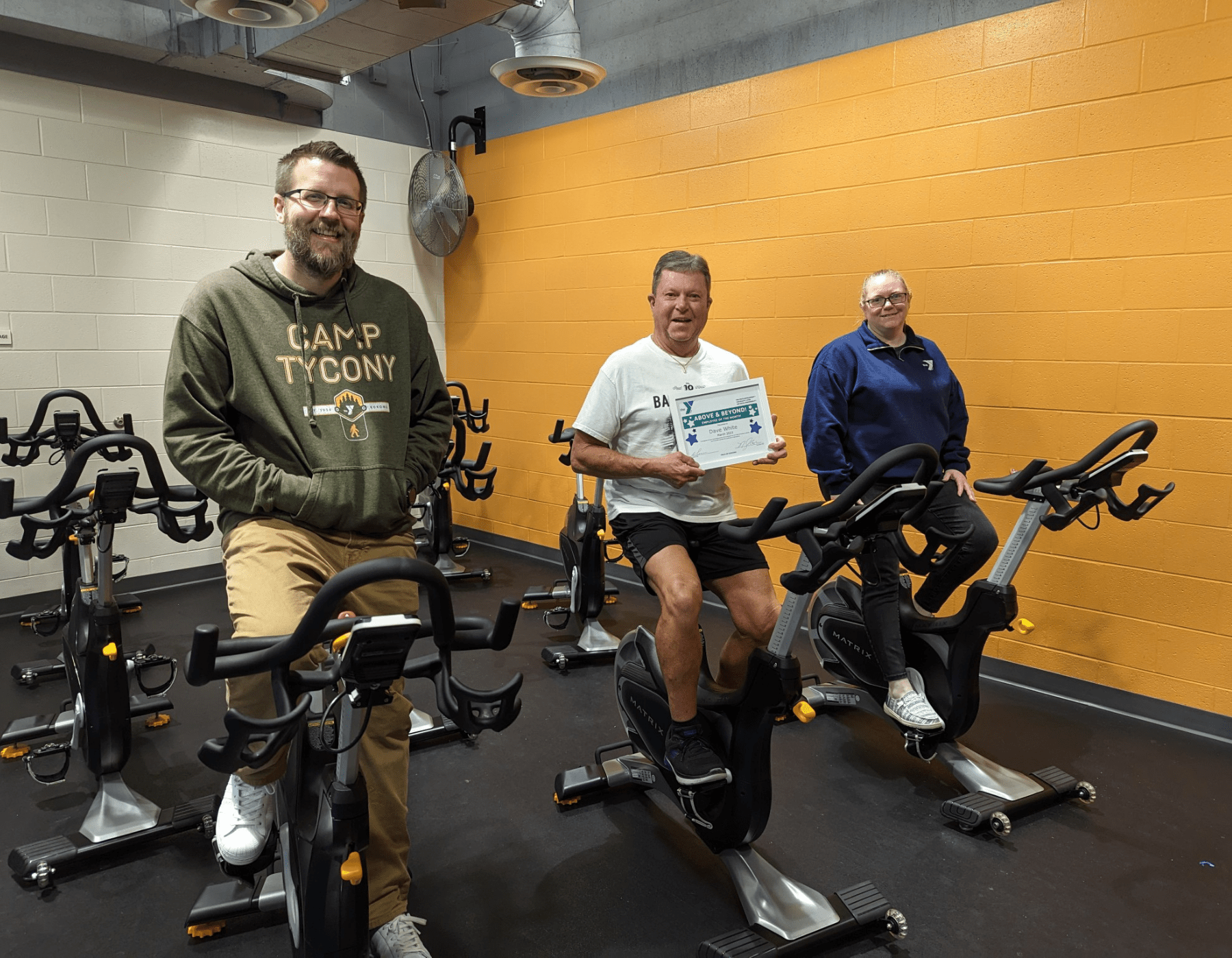 MARCH 2023: DAVE WHITE
Dave White is our March 2023 Employee of the Month! He's been coming to the Kokomo Family YMCA since 2016. In 2017, he started as a substitute instructor for our cycle class. Today, he's not only a full on cycle instructor, but he's also earned his certification as a Les Mills BodyPump instructor. Thank you, Dave, for being a part of our Y family and always going above and beyond.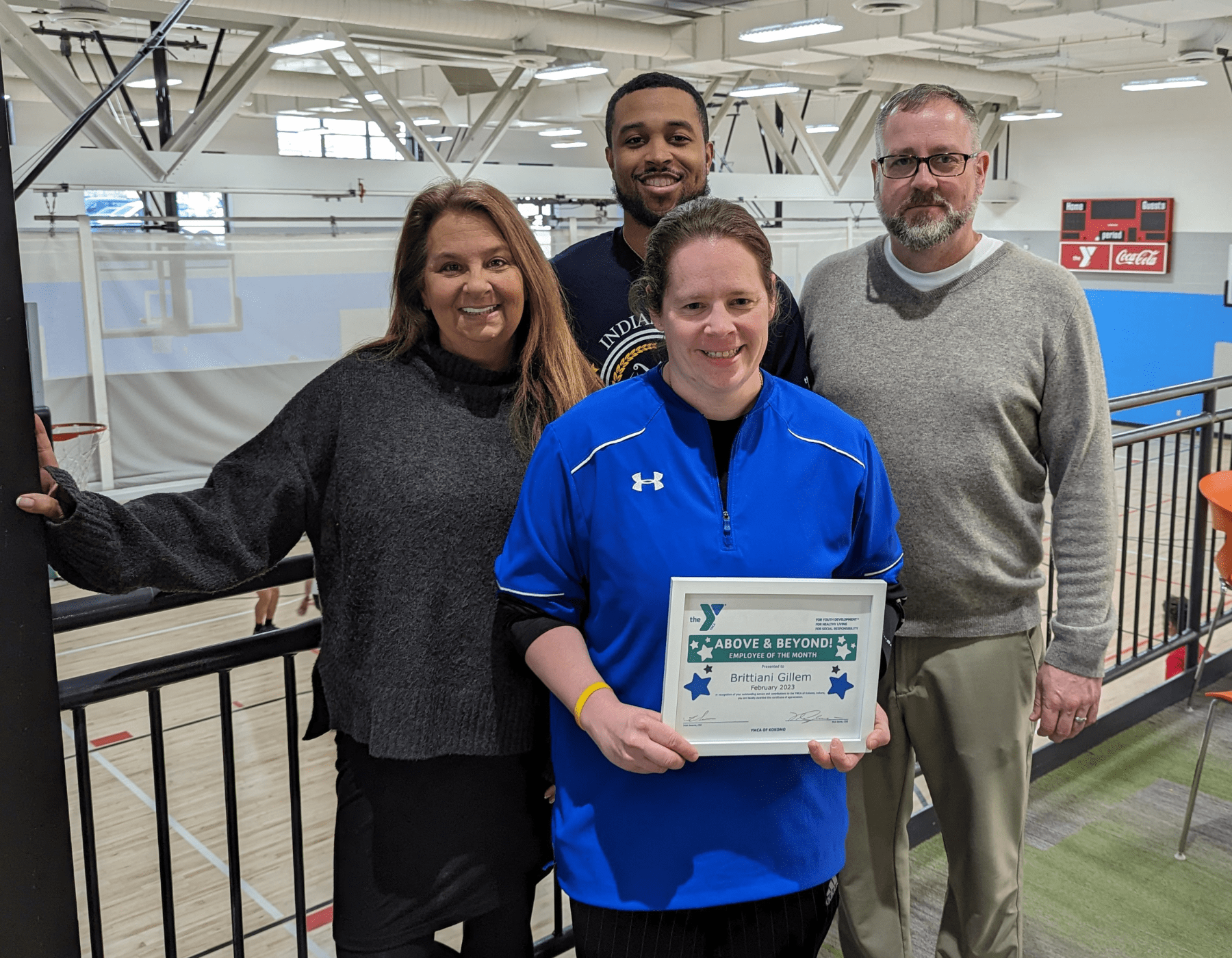 February 2023: Brittiani Gillem
Congratulations to Brittiani "Coach Brit" Gillem! She is our February Employee of the month! Coach Brit has worked for the Kokomo YMCA for over 10 years, making an impact through our youth sports programs.  Staring out as an assistant program instructor, Coach Brit now leads multiple sports programs: sports medley, little dribblers, and centipede soccer. She has volunteered her time as a basketball coach and working at our $5,000 dinner, as well as other special events.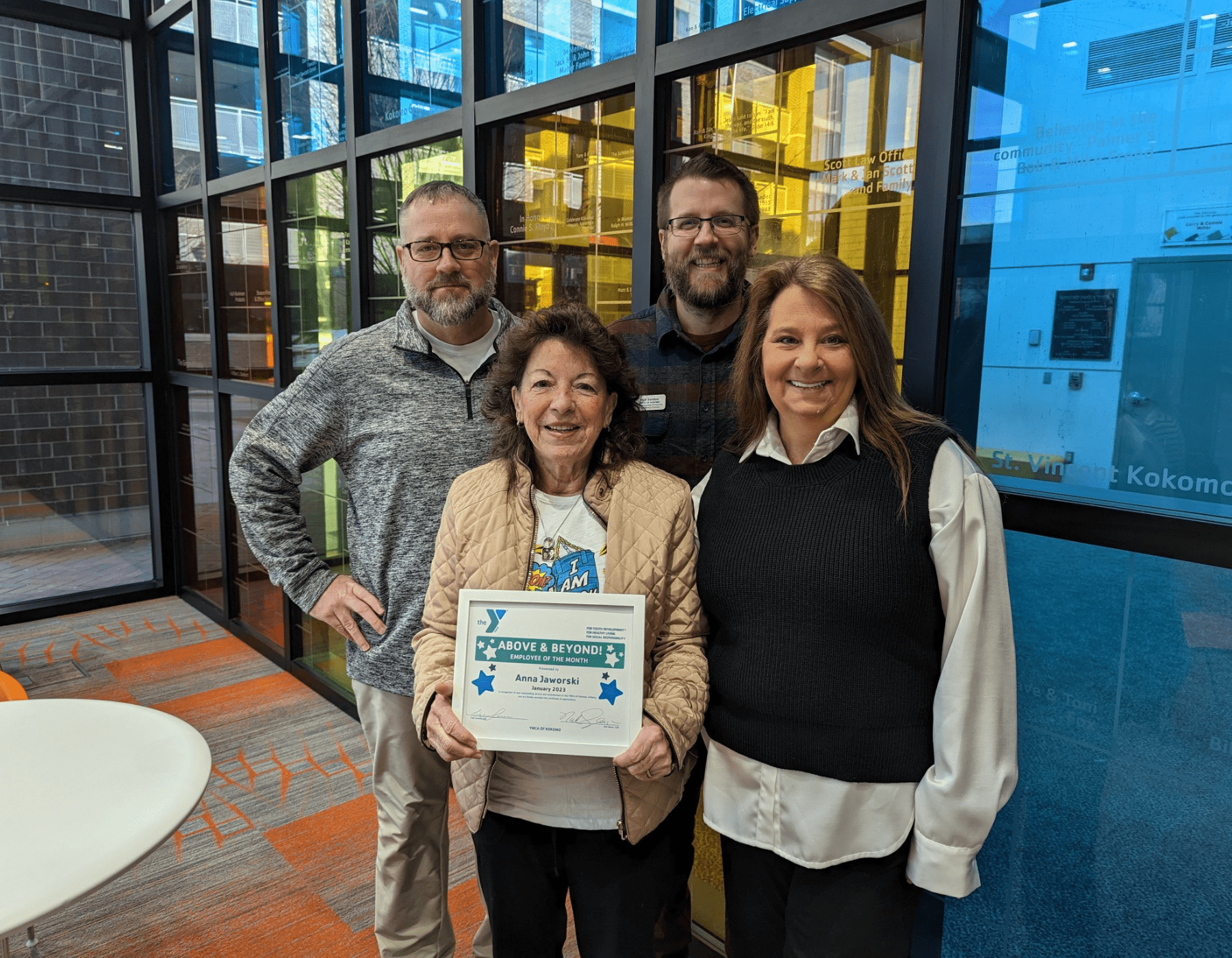 January 2023: Ann Jaworski
Anna, who has been with the Y for almost 5 years, coaches our Rock Steady Boxing program which helps people with Parkinson's Disease fight back! She also leads our Cardio and Strength class. After her husband passed away from pancreatic cancer, Anna wanted to help others who were going through challenging health issues. Through her roles at the Y, Anna was able to find a greater sense of purpose and help her classes stay active, enhance connections and improve overall well-being.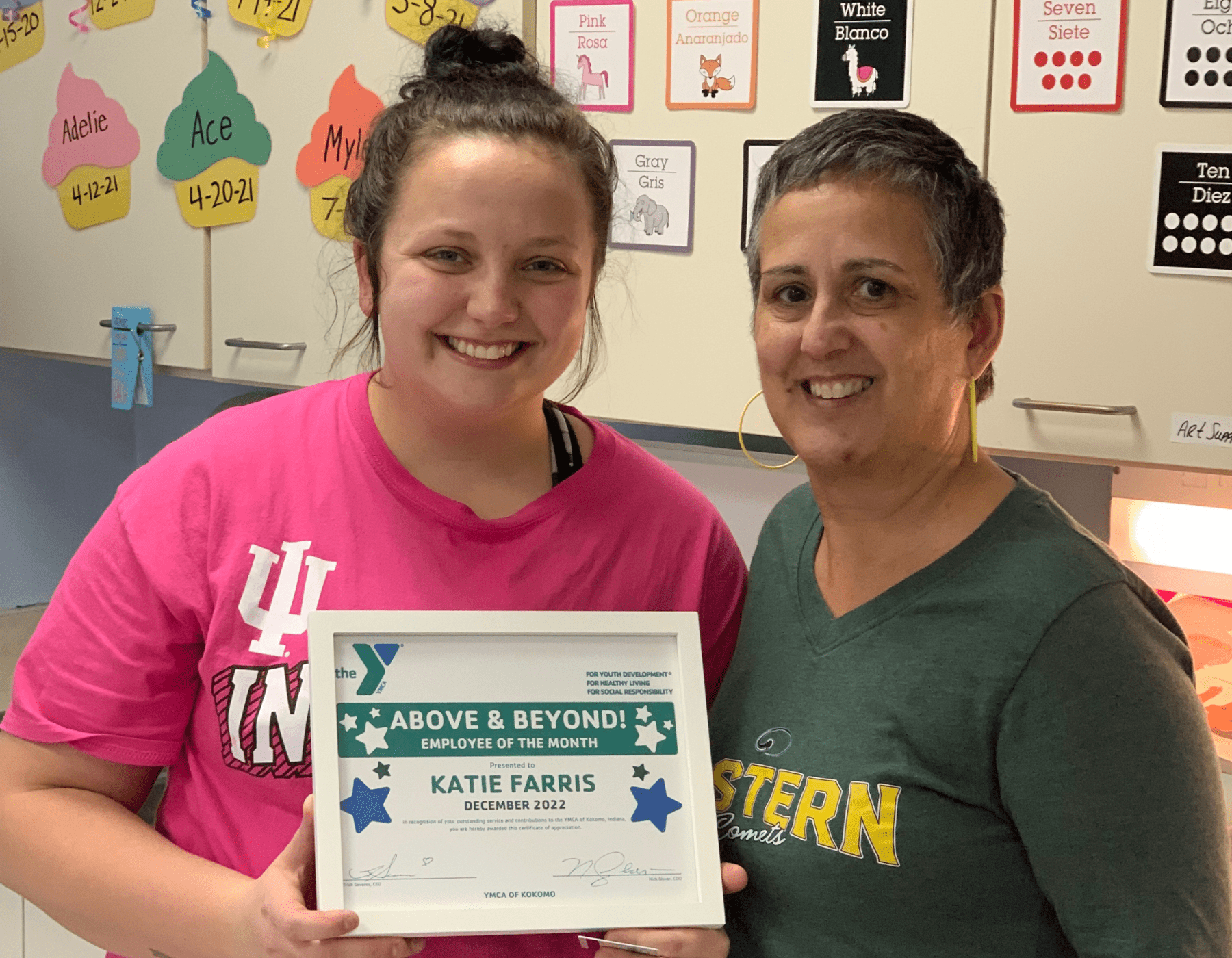 December 2022: Katie Farris
Congratulations to Katie Farris for being named December Team Member of the month! Katie does an excellent job teaching in the toddler classroom of our Early Learning Center. Thank you for all your hard work and dedication to the Y! We are better because of you!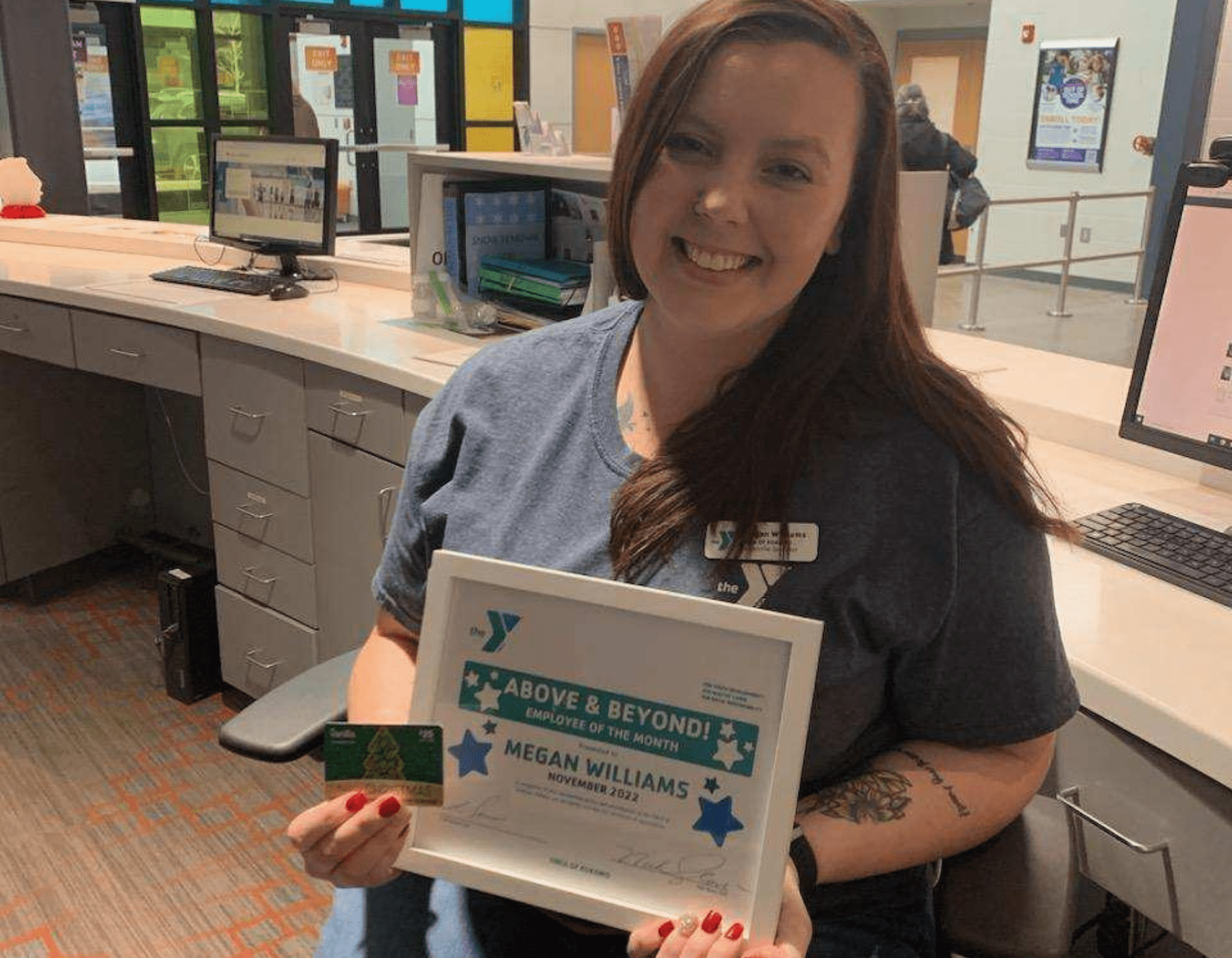 November 2022: Megan Williams
Congratulations to Megan Williams for being named November Team Member of the month! She does and outstanding job with our member services. Thank you for all your hard work and dedication to the Y! We are better because of you! 
JOIN THE KOKOMO YMCA TEAM!
LET'S WORK TOGETHER!
Imagine going to work knowing that what you do positively influences people in our community. Join our team and make an impact! We're hiring passionate people who want to make a difference. All Y employees receive a FREE membership and program discounts. 
Why work for the y?
Build your resume
Gain valuable leadership experience
Enjoy flexible schedules
Learn new skills
Grow and advance at the Y
Do something you love
Meet awesome people
Make a difference in your community
View open positions and apply online!