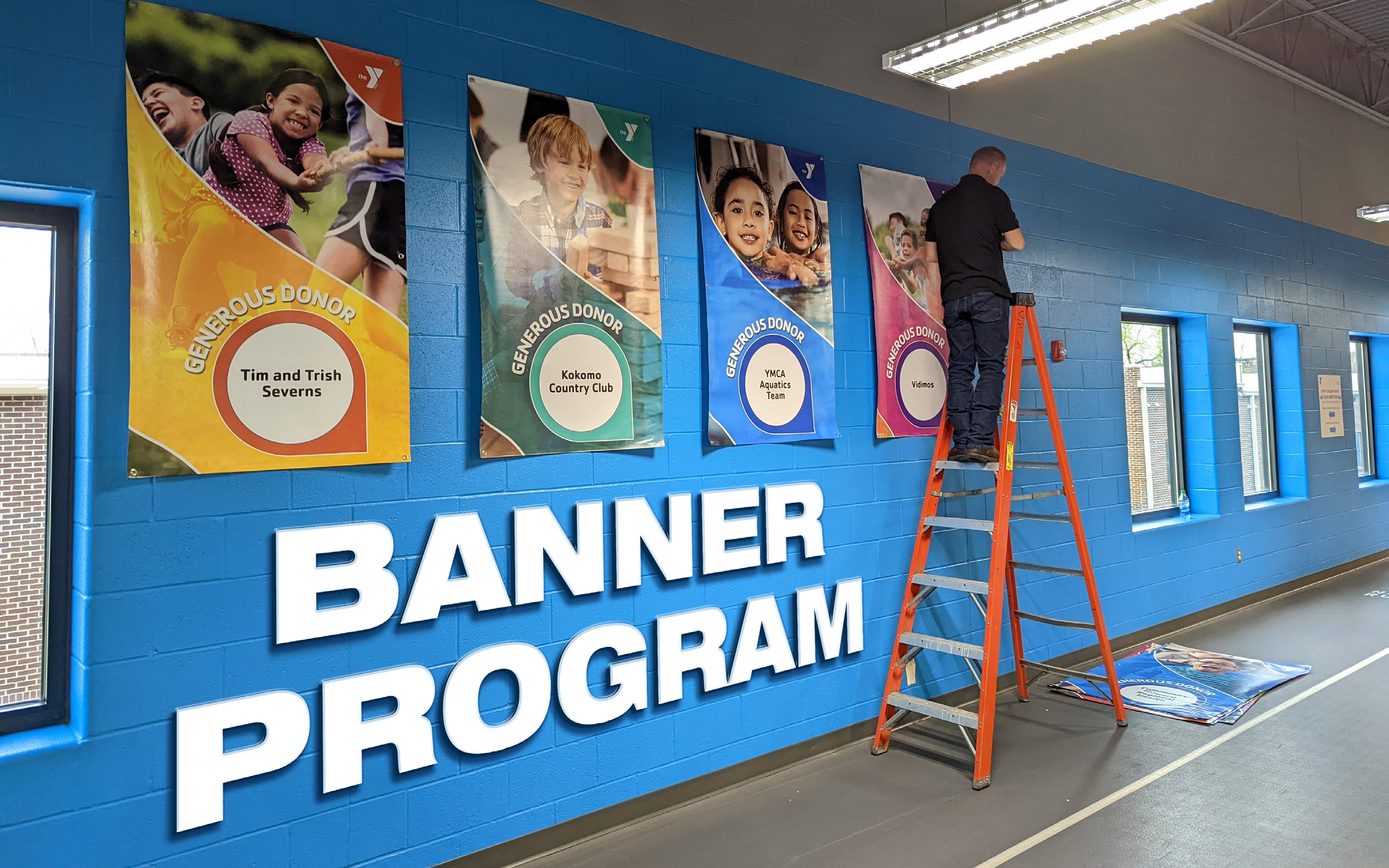 Annual Campaign: Banner Program
Designed to visually acknowledge the individuals, teams and businesses for their support of the Kokomo Family YMCA!
Your generous donation of $1000 or more will be recognized with a colorful banner visible to our 13,000 members and visitors who pass through our doors. At our downtown YMCA, we average over 1,300 visits per day! With each level of banner sponsorship, you'll be able to choose a picture from our pre-approved list that speaks to you or we can choose one for you. If you donate $2,500 or over, your banner will also feature your business's logo, with the $5,000 donors receiving their logo large and prominently placed for maximum visibility. Anyone can participate! You can donate as an individual, a group of family/friends, a team, a business or even to remember a special loved one. These banners will hang for one year and can be renewed.
For more info or to get started, contact Lisa Gauger!
$1000
3′ x 5′ Banner
Business, Group, or Individual name displayed on banner
$2500
3′ x 6′ Banner
Business, Group, or Individual name or logo displayed on banner
$5000
3′ x 8′ Banner
Business, Group, or Individual name or logo displayed on banner